MAGLIA ROSA
The leader of the general individual ranking will wear the Pink jersey, since forever symbol of dominance, dream of every child riding a bike and icon of a race that makes cycling history.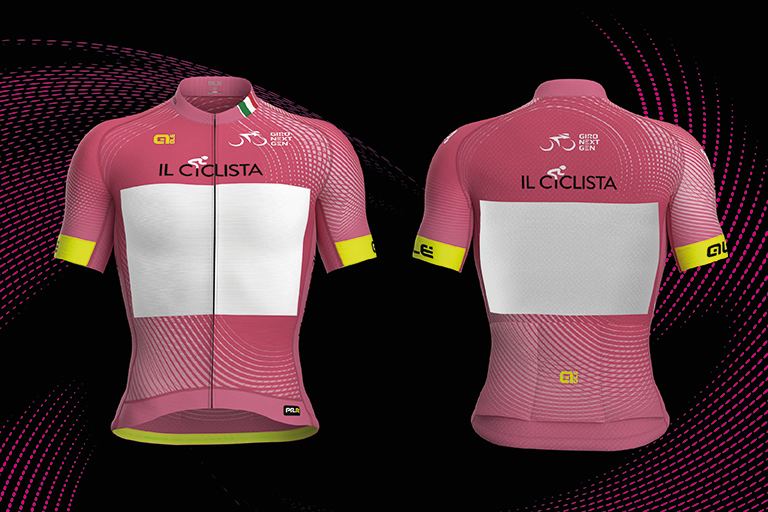 MAGLIA CICLAMINO
It's the jersey that rewards the individual classification by points, dedicated to sprinters and determined by the sum of the points obtained at the finish and in intermediate sprints of each stage.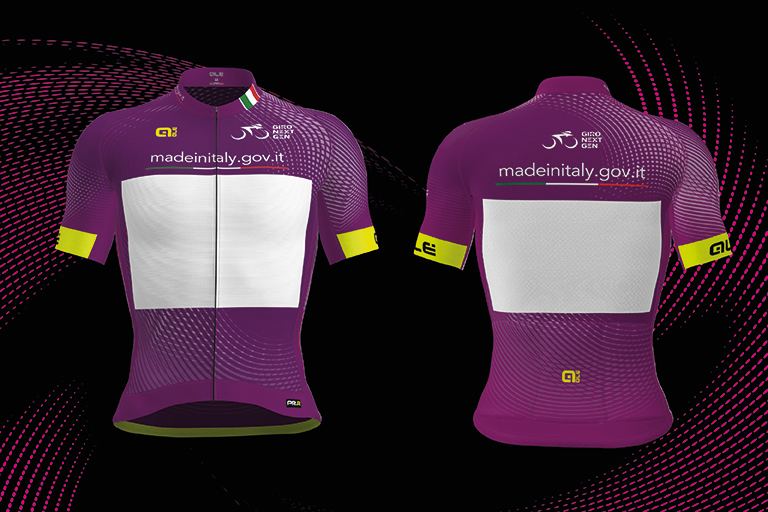 MAGLIA AZZURRA
It's the Jersey reserved to grimpeurs, to the leader of Mountains Classification (KOM) to the rider that will obtain the best score in the 12 climbs; 8 "Base" (B) category, 3 "Superior" (S) category and the "Cima Coppi" (CC) on the top of the mythical climb of Passo dell Stelvio.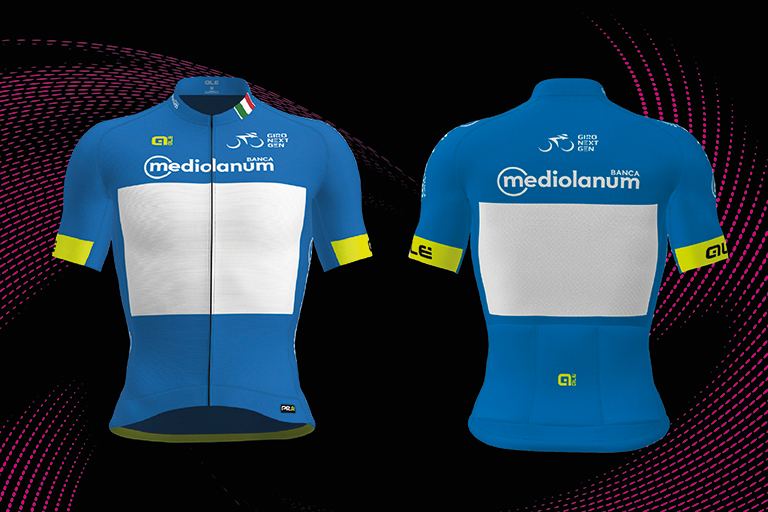 MAGLIA BIANCA
The best young rider in the general individual ranking will wear the white jersey; the young classification is reserved to athletes born in 2004, rough talents in a race dedicated to future champions.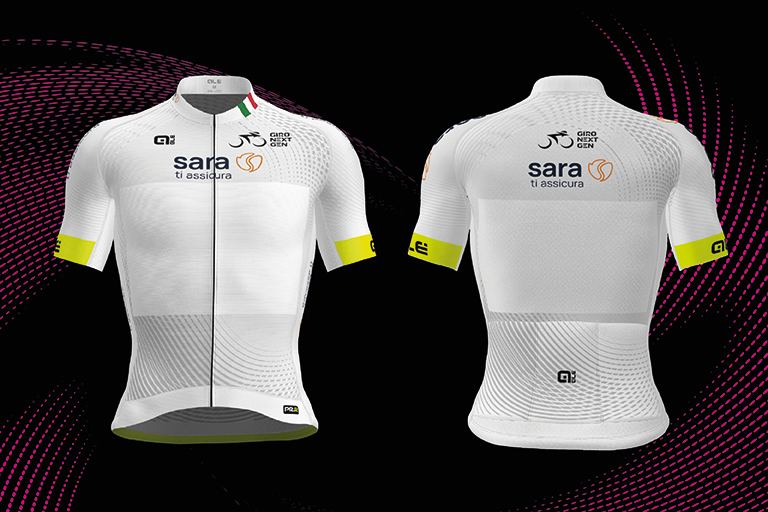 MAGLIA COMBINATA (o MULTICOLOR)
The combination classification is made by the sum of the points obtained by a rider in the three main classifications: General, Individual by points and Mountain classification. The leader will wear a multi-coloured jersey, symbol of all the different skills that an thlete needs to stand out in this classification.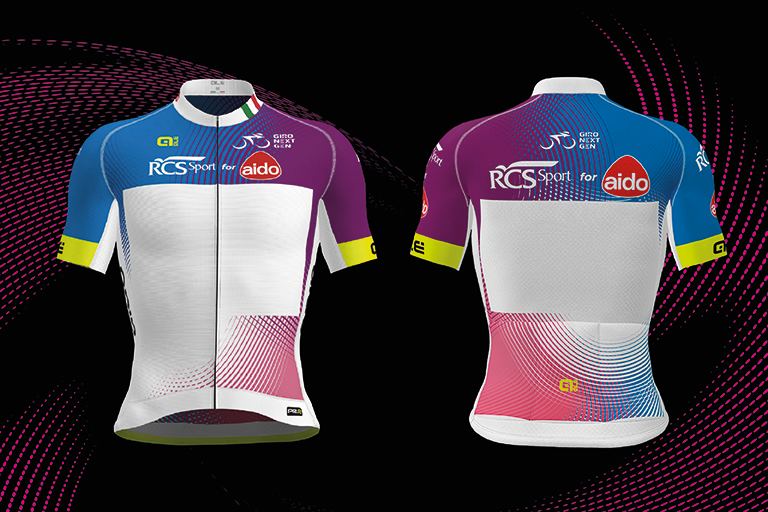 MAGLIA TRICOLORE
The first Italian rider in the Individual General Classification by time will wear a tricolour-stylised jersey, that will set off the most promising talent of Italian cycling.